Applications for this vacancy have now closed
BANK Retail Support Assistant
Salary: £10.42 per hour + Generous holidays, Pension, Bonus
Contract type: Permanent
Location: Corsham, Wiltshire
Posted date: Tuesday 14 November 2023
Closing date: Tuesday 21 November 2023
Start date: ASAP
Applications for this vacancy have now closed
Description
Dorothy House stores are at the heart of the charity and our community, raising vital funds and increasing public awareness of the incredible work we do. They are driven by our values of empowerment, accountability and inclusiveness. Their absolute focus is on delivering to specific budgets & targets, whilst maintaining operational excellence.
The Dorothy House retail estate is diverse, with 25 outlets spread across our 700 square miles. Predominantly second hand clothes & bric a brac stores, Dorothy House has also diversified into Furniture, Books & in the future will look to add to this portfolio. Our store teams are made up of both employed & volunteer personnel, with a diverse range of skills sets & personalities.
BANK RETAIL SUPPORT ASSISTANT (STOCK) | £10.42 per hour
Please be aware that this is an INTERNAL position that is only available to Dorothy House staff.
In this role you will receive, process, organise incoming stock and materials, picking and filling orders from stock for our shops, and direct to customers. Working closely with the Retail Support Assistant (New Goods)
Assist with receiving, unloading and unpacking stock into the warehouse ensuring it is stored safely.
Ensure orders are picked, priced and packed accurately and securely for delivery to both our shops and direct to customers.
Inspect all items on receipt to ensure they are not damaged or faulty and inform the retail support assistant (new goods)
Make suggestions for improvements in productivity
Identify errors in stock levels and suggest ways to eliminate the root cause and report any shrinkage
Work with the Retail Support Manager and Retail Support Assistant (New Goods) to maintain an accurate stock file
Assist with regular warehouse sales and other 'pop up' events
Participate in organisational and/or departmental activities that promote the work of the Retail Team.
See our full detailed Job Description on our website for more information.
HOURS OF WORK
This is a Bank position; details can be discussed at interview.
ABOUT YOU
Essential requirements:
Good standard of Maths and English
Attention to detail and accuracy with a good standard of literacy and numeracy
Strong IT skills
Flexibility / adaptability in working hours
Desirable requirements:
Knowledge and experience of working in a retail environment
Experience of working with volunteers
Full UK driving licence with access to a vehicle


OUR BENEFITS
Dorothy House is an incredible place to work, these are just a few of our benefits that we offer to our staff:
Bonus scheme - a yearly bonus for our retail staff
Generous holiday allowance for all roles, increasing with length of service
Fantastic refer a friend scheme
Excellent industry leading training and development programmes with many career development opportunities
Pension with Life Assurance
Travel and parking - We offer 45p per mile for work travel. There is unlimited free parking in Winsley.
Cycle to work scheme
Employee Counselling and Mindful Employer Charter - providing our staff with information, advice and support for those experiencing stress, anxiety, depression or any other mental health conditions.
Simply Health - Providing insurance against certain everyday healthcare costs such as dental and optical treatments.
If this sounds like your ideal job, then we'd love to see your application.
Please note that our vacancies can close at any time once sufficient applications have been received. We therefore encourage early submission of your application.
Required skills for this position

Download Job Description
At Dorothy House, the principles of equality, diversity and inclusivity are central to our work as an outstanding care provider and employer. They are inherent in our values where we care, we connect and we create. We recognise the diversity of the people who deliver our services and the people who receive them. We believe that by building a diverse workforce, underpinned by a culture of respect, we will create an environment where everyone will have access to receive outstanding care and support from Dorothy House, regardless of characteristic.
Our 2021 Services Review identified how we need to work differently to achieve our strategic mission to ensure that "everyone has access to outstanding palliative and end of life care" and has presented us with an opportunity to improve on the "community development" work of the past and engage differently with our communities for the benefit of our patients, carers and families. Put another way, this is our moment 'to do things differently' and we are embracing this through Asset Based Community Development. We expect all staff to embrace this strategy and we will provide training accordingly.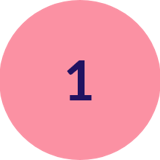 Your application will be processed. One of the team from Dorothy House may contact you to discuss your application further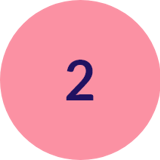 If selected, you will be invited to attend an interview
We will keep you informed of the progress of your application throughout the selection process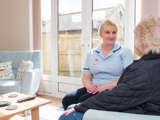 Every day is different and challenging, and I feel privileged to be let into the lives and homes of our patients
Elaine Kynaston, Dorothy House carer
Dorothy House is at the end of a phone whenever you need advice or reassurance. There's just something about all the staff – they're so approachable.
Angela Selman, DH patient, 2022
I was a Hospice at Home carer for thirty years. I think we all feel privileged to do it. It's an honour to be with people at the very end of life.
Maggie Matthews, Dorothy House carer
I cannot put into words what a difference your carers made at such a dark time, and I will always be truly grateful.
Family of a patient, 2021
Anyone who works for Dorothy House is passionate about what we do. We're like a family –we agree on our values and our mission and that comes through more than anything
Sue Spanswick, Dorothy House carer
It sounds a cliché, but every day really is totally different and I get to work with some amazing people
Debbie Russell, Mobile Deputy Shop Manager
I really wanted to work for Dorothy house after seeing first-hand the quality of care they provided. I applied for hospice at home carer role, and was thrilled to be offered a position.
Julia Harper, Dorothy House carer
My role at Dorothy House feels more meaningful than any of my previous corporate experience. Things here really matter, and it is so rewarding playing my part in helping us be there for patients and families
Rhiannon Eveleigh, Corporate Communications, 2022