Applications for this vacancy have now closed
Workforce Development Manager - INTERNAL
Salary: £50,952 - £57,349 per annum + Generous holidays, Pension
Contract type: Permanent
Location: Winsley, Wiltshire
Posted date: Monday 06 November 2023
Closing date: Monday 20 November 2023
Start date:
Applications for this vacancy have now closed
Description
Our Education and Research team are committed to the advancement of palliative and end of life care. Our expert teams strive to equip our staff, the community, students, and wider healthcare partners with the knowledge and tools they need to ensure that everyone has access to outstanding care.
WORKFORCE DEVELOPMENT MANAGER | Band 8a £50,952 - £57,349 per annum
Please be aware that this is an internal position that is only available to Dorothy House staff.
Reporting to the Head of Education, you will manage the day to day delivery of education and learning activities. Working in partnership with managers and wider multi-disciplinary teams, to promote a culture where education and learning is at the heart of Dorothy House. Duties and responsibilities will include:


Managing staff within the education team. Including recruitment, appraisal, CPD and performance.
In close partnership with the Head of Education, be responsible for the delivery & ongoing development of the education strategy.
Represent the Education team and Dorothy House to build and foster external partnerships with HEIs, and health and social care organisations in the local region and beyond.
Day to day management of budget, contracts, & physical resources relating to Education activities.
Responsible for the management of student placements.
Ensuring all education provided by the organisation is of a high standard and current with relevant organisational, published professional and/or government guidelines (e.g., NICE, healthcare professional bodies)
Ensuring effective and timely systems are in place to support education delivery across the organisation.
Providing specialist education advice of a highly complex nature, and working closely with colleagues, including senior management and externally based colleagues/agencies.
Providing specialist education oversight of the development and updating of education materials, including the procurement of education programmes/modules from external providers.
Ensuring and maintaining an understanding of best practice in education and learning nationally and internationally, and sharing this learning with colleagues
Working closely with the Research Team to ensure the appropriate provision of research training and the promotion of evidence-based practice to staff and within external education provision.
See our full detailed Job Description below for more information.
HOURS OF WORK
This is a full time position working 37.5 hours across 5 days. Working pattern will be usual office hours of 0900 - 1700 and will be based at Winsley.
ABOUT YOU
Essential requirements:
A qualified clinician.
Post graduate level qualification in a relevant subject. As well as a teaching qualification/training experience.
Significant experience of designing, implementing and evaluating teaching and learning activities.
Experience of line management and supervision of colleagues.
Experience of supporting and mentoring students' academic programmes of study.
Experience in contract management and budgets.
Experience working with sensitive and confidential information.
Experience in creating and delivering strategic plans with a systems wide perspective.
Adaptable to meet different learning, communication, and management styles.
Ability to work without supervision, use own initiative to manage competing priorities.
Ability to write high quality evidence based reports and funding applications.
Committed to personal development.
Consistently high approach to detail and quality of work.
Desirable requirements:
Project management training
Knowledge of end of life/palliative care practice
Experience of curriculum development in an academic setting.
Knowledge of research and evaluation methods and methodologies
If this sounds like your ideal job, then we'd love to see your application.
Please note that our vacancies can close at any time once sufficient applications have been received. We therefore encourage early submission of your application.
Please be aware that this is an internal position that is only available to Dorothy House staff.
INTERVIEWS
Interviews for this position are aiming to be held at the end of November.
Required skills for this position

Download Job Description
At Dorothy House, the principles of equality, diversity and inclusivity are central to our work as an outstanding care provider and employer. They are inherent in our values where we care, we connect and we create. We recognise the diversity of the people who deliver our services and the people who receive them. We believe that by building a diverse workforce, underpinned by a culture of respect, we will create an environment where everyone will have access to receive outstanding care and support from Dorothy House, regardless of characteristic.
Our 2021 Services Review identified how we need to work differently to achieve our strategic mission to ensure that "everyone has access to outstanding palliative and end of life care" and has presented us with an opportunity to improve on the "community development" work of the past and engage differently with our communities for the benefit of our patients, carers and families. Put another way, this is our moment 'to do things differently' and we are embracing this through Asset Based Community Development. We expect all staff to embrace this strategy and we will provide training accordingly.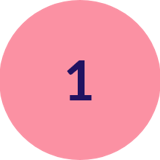 Your application will be processed. One of the team from Dorothy House may contact you to discuss your application further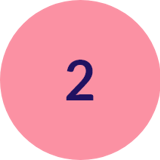 If selected, you will be invited to attend an interview
We will keep you informed of the progress of your application throughout the selection process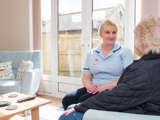 Every day is different and challenging, and I feel privileged to be let into the lives and homes of our patients
Elaine Kynaston, Dorothy House carer
Dorothy House is at the end of a phone whenever you need advice or reassurance. There's just something about all the staff – they're so approachable.
Angela Selman, DH patient, 2022
I was a Hospice at Home carer for thirty years. I think we all feel privileged to do it. It's an honour to be with people at the very end of life.
Maggie Matthews, Dorothy House carer
I cannot put into words what a difference your carers made at such a dark time, and I will always be truly grateful.
Family of a patient, 2021
Anyone who works for Dorothy House is passionate about what we do. We're like a family –we agree on our values and our mission and that comes through more than anything
Sue Spanswick, Dorothy House carer
It sounds a cliché, but every day really is totally different and I get to work with some amazing people
Debbie Russell, Mobile Deputy Shop Manager
I really wanted to work for Dorothy house after seeing first-hand the quality of care they provided. I applied for hospice at home carer role, and was thrilled to be offered a position.
Julia Harper, Dorothy House carer
My role at Dorothy House feels more meaningful than any of my previous corporate experience. Things here really matter, and it is so rewarding playing my part in helping us be there for patients and families
Rhiannon Eveleigh, Corporate Communications, 2022